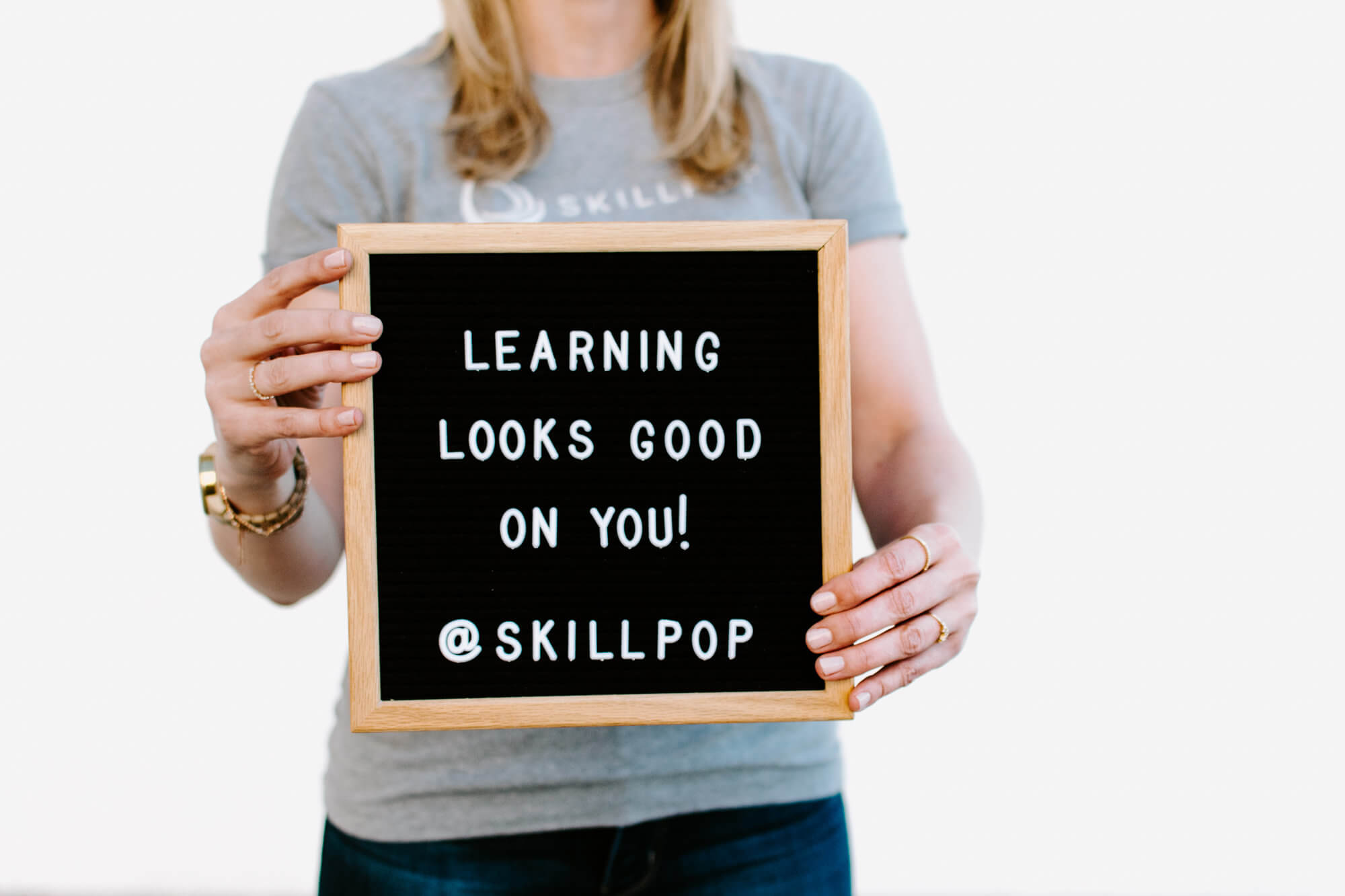 We're passionate about creating learning experiences that are engaging, interactive and accessible. You shouldn't have to spend huge amounts of time or money to learn something new, so we make it simpler.
We started in 2015 with a mission focused on in-person learning. Six cities and thousands of classes later, we found our world turned upside-down when the pandemic of 2020 forced us to consider what engaging, interactive learning experiences looked like when we couldn't physically bring people together. So, we launched SkillPop Anywhere: our live, online platform.
Now, we're making learning easier than ever! Through SkillPop Anywhere classes, you're getting the same incredible content as always in a live, online format so that you can join from home. Our teachers are established local experts passionate about sharing their knowledge, and each class is bite-sized and focused so that you leave with the tools and knowledge to start pursuing your passion. Plus? With every purchase you make, you're putting dollars right into the pockets of our creative community of teacher & small business owners.
Whether you're looking to learn, teach, or just connect - we're glad you're here! Thanks for being part of the SkillPop community.